SOLD OUT, These kits are no longer available

Silicone kit will come with silicone full limbs, head and tummy plate + and silicone paints with full instructions

Tummy plate (Boy or Girl)

Free cloth body.

Free Worldwide Shipping

See Drop down menu for prices

Silicone paint will be provided.

Full Instructions on how to use the paints included.

See our drop down menu.

Makes a 20 inch finished baby

**Please note hat and head bands do not come home with blank kit**
There will be a small number of Olivia's available as finished babies for collectors. Please check drop down menu for prices.
Photos show what finished baby can look like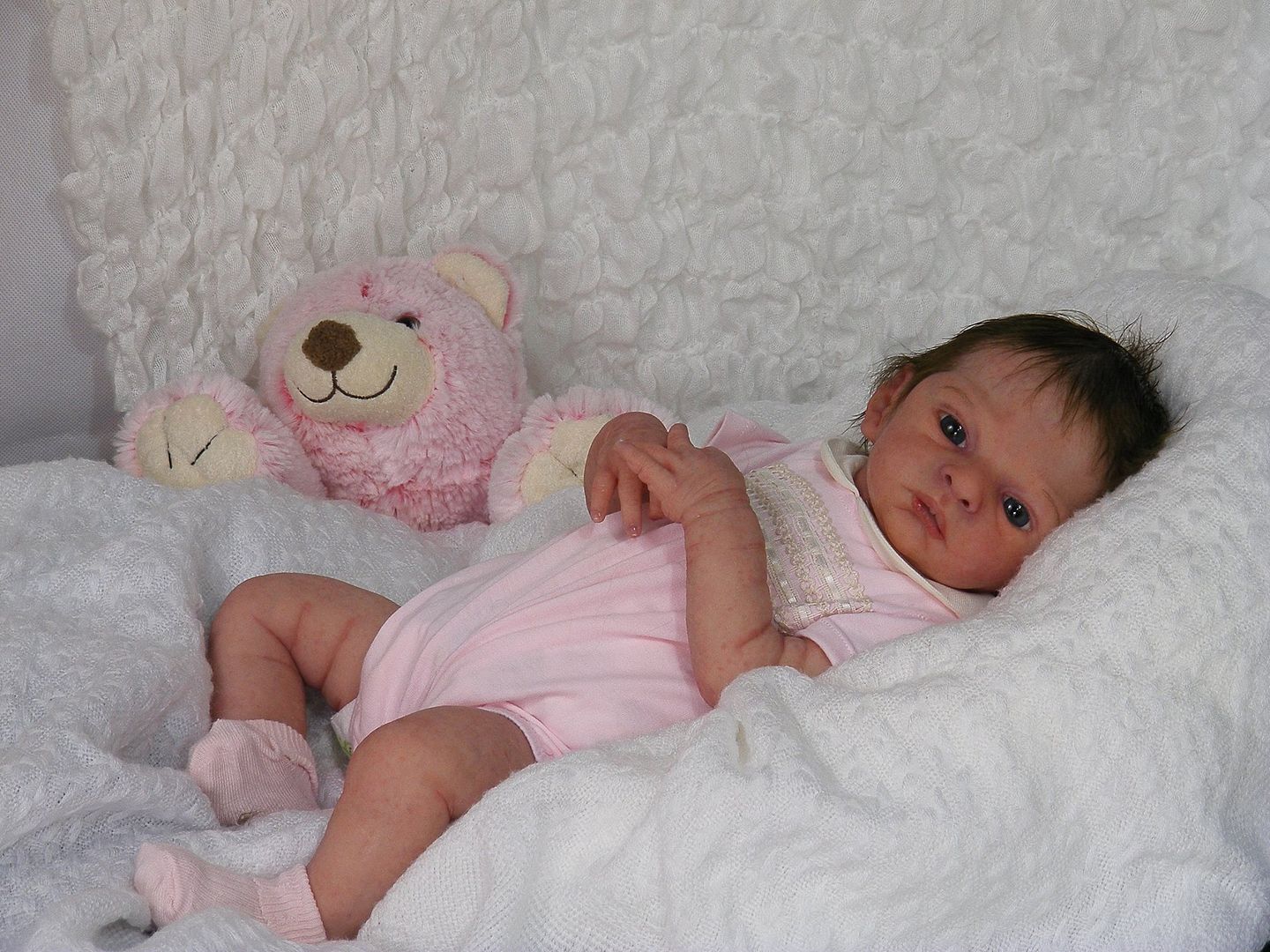 Can make a cute baby boy or girl

Makes a 20 inch finished baby
Video to show how the doll moves
Olivia Donnelly was originally sculpted by me,
Philomena (Phil) Donnelly
Kit Name

Olivia Donnelly

Limited to only 15 Silicone Kits Worldwide.

Olivia may or may not be has also been produced into limited edition vinyl kits in the future

20 mm Flat Back Oval or 18mm round

19-20 inch new born baby Baby

full arms, full legs Silicone eco-flex 30

Optional Extras available

eyes

Full limb body

Free
Olivia is a limited edition Silicone Doll Kit,
there are only 15 Olivia's produced worldwide
Please note there is a waiting time on these babies
as they hand poured and can take up to 4 or more weeks to arrive.
** Clothes are not included **
eyes can bought for extra. See drop down menu
Our paints come with full instruction on how to use them.
********************************************

********************************************